Tenby Golf Club raises in excess of £1,500 for Epilepsy Wales in honour of late captain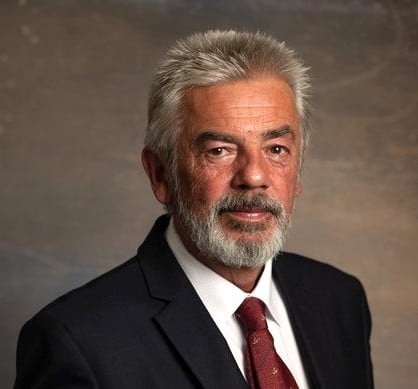 Charles Dredge
(Pic supplied )
Subscribe newsletter
Subscribe to our email and get updates right in your inbox.
Tenby Golf Club recently mourned the death if it's Club Captain – Charlie Dredge - who died suddenly on April 23 this year.
Charlie Dredge had nominated a Charity for his Captaincy year – Epilepsy Wales – in honour of his cousins' son Matthews Heiling who passed away at only age 25.
On selecting this Charity, Charlie had said: "Matt was a lovely boy – we used to call him Smiler – and say "if he's not smiling, he just hasn't seen you yet".
In honour of both Charlie and Matt, Tenby Golf Club hosted Captain's Day on 9th July with nearly 90 members supporting the day in a fun team event – Men, Ladies, Seniors and Juniors.
Each entrant received a special golf ball marked with Charlie Dredge's name and his unique "ball mark" – no doubt some will be found on the course in months to come!
The weather was gorgeous and the golf was even better! The condition of the course was superb thanks to the hard work of Scott Williams and his dedicated team.
All this was topped off with a lively BBQ on the terrace at the golf club.
Whilst the remembrances were bitter sweet, the joy of the camaraderie and sportsmanship marked a positive milestone for the colleagues, friends and family of both Charlie and Matt.
Diana Dredge (Charlie's widow and herself a member of Tenby Golf Club) said: "I can't thank the people who made this happen enough.
"The support after Charlie's death has been amazing – I would not have got through the past few months without the community of Tenby Golf Club – and for that they all have my deepest gratitude.
"This money will make a difference to those in Wales who live with this condition, and I know Matt's family are so thankful for the difference this money will make."
Over £1,500 total was raised from donations, entry fees and the generous raffle prizes offered. The leading scores were ...
1. Nick Gregg, Mike Argent, Sarah Waring and Barry Neale – 65 - 12 = 53.
2. Darren Thomas, Mike Anthony, Maria Smith and Barrie Frayne – 66 – 12 = 54.
3. Jerry Whitehouse, Austin Davies, Diana Dredge and Gethin Evans – 67 – 13 = 54.
4. Brian Jones, John Ball, Alison Daniel and Mary Lewis – 69 – 15 = 54.
5. Ben Childs, Nic Rogers, Dinah Reed and Simon Gumbley – 64 – 10 = 54.
6. Philip Goodridge, Richard Ormond, Trevayne Keohane and Robert Forrest – 69 – 14 = 55.
7. Dave Morris, Cameron Davies, Ann Collins and Richard Reed – 67 – 12 = 55.
8. Andrew Cope, JosephNand-Lal, Veronica Davies and TonyAndrews–68–13=55.
Longest Drives were claimed by Mick Seal, Peter Williams and John Richards (shared) and Laura McQueen.
Nearest the Pins were awarded to Mary Lewis, Simon Gumbley and Nick Rogers. 11 Twos were recorded.
The Captain's Charity Day will go ahead on Friday, August 19 2022 in memory of Charlie.
Companies, organisations or individuals interested in sponsoring a team should make enquiries with Tenby GC on 01834 842978.
Comments
To leave a comment you need to create an account. |
All comments 0