Resident's concern as ice cream snatching seagulls cause chaos on the coast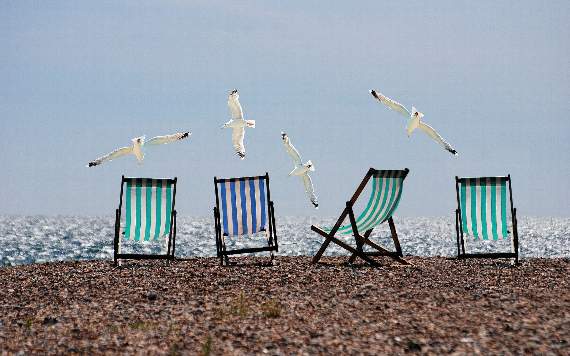 Subscribe newsletter
Subscribe to our email and get updates right in your inbox.
A local resident has raised more concerns surrounding seagulls causing chaos along the Pembrokeshire Coast after having two ice cream treats snatched out of her hand in succession.
Dorothy from Milton near Carew was having an ice cream by Saundersfoot Harbour one day last week, and was getting ready to cross the road, when suddenly from out of nowhere a gull launched an attack from the left, resulting in the bird stealing the ice cream.
She returned to the ice cream shop she had made the purchase from orginally, and they kindly gave her a new one.
However, disaster struck again when another seagull swooped in, this time from the right hand side!
"The Council don't do enough, people don't report these incidents and people who feed the seagulls make the situation worse," said Dorothy.
"The problem is not just in Saundersfoot but in Tenby as well.
"As the summer season nears its conclusion, people should be aware not to feed the seagulls and stay safe when walking in coastal towns," she added.
The issue was highlighted once again at a meeting of Tenby town council last week, with Clr. Paul Rapi telling his colleagues that the problem in thre resort of gulls attacking children and people had become worse, with the birds semmingly acting more aggressively in recent times.
He suggested writing to Pembrokeshire County Council to see what the Authority can do to address the matter from a health and safety point of view.
Councillors also agreed that there were not enough signs up around the area warning people of the gulls' nature and not to feed them.
"It is illegal to feed gulls in Scotland, so why can't we see that in Wales," stated Clr. Rapi.
Comments
To leave a comment you need to create an account. |
All comments 0