MP Simon Hart resigns, with statement from Prime Minister now imminent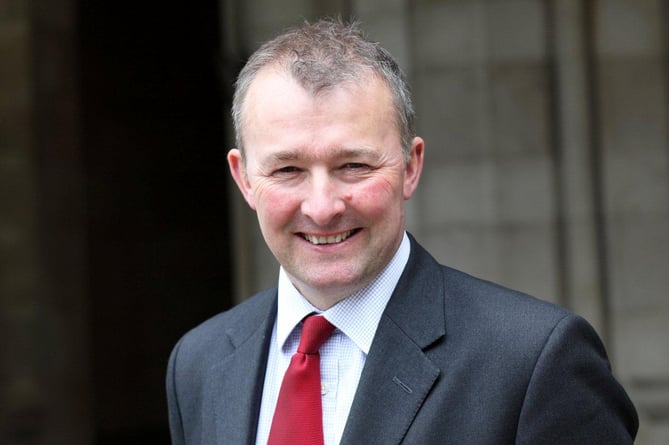 Subscribe newsletter
Subscribe to our email and get updates right in your inbox.
MP for Carmarthen West and South Pembrokeshire and Welsh Secretary of State, Simon Hart announced his resignation from Boris Johnson's Government last night, with the Prime Minister now set to stand down today.
In a letter to the Prime Minister, Mr. Hart wrote: "I had desperately hoped that I could avoid writing this letter, but alas there seems no other option left but to step down from my role as Secretary of State for Wales.
"You will be remembered as a Prime Minister with energy, vision, determination and humour. There was never a dull moment as a Minister in your Government."
"I have never been a massive fan of Ministerial resignations being the best means of forcing chance. Colleagues have done their upmost in private and public to help you turn the ship around, but it is with sadness that I feel we have passed the point where this is possible."
Commenting following the announcement, former Labour parliamentary candidate for Carmarthen West and South Pembrokeshire, and now County Councillor for the Narberth Urban ward, Cllr Marc Tierney said: "For many, this decision will come too late. The tide has already turned against the Prime Minister.
"Over recent weeks and months, Mr Hart has spoken only to defend Boris Johnson, despite growing concern over the many controversies that have engulfed Downing Street.
"As the country falls into further economic uncertainty and the cost of living crisis deepens, we need a change in government at Westminster. It's time for a Labour government that will work in the best interests of the people and deliver the fresh start Britain needs."
The Welsh Liberal Democrats have welcomed the decision by Simon Hart to resign from Boris Johnson's Government as the Secretary of State for Wales withdraw, but have accused him and other Welsh Conservative MPs of acting out of the interest of "self-preservation" rather than their morals or what is right for their constituents.
Commenting Welsh Liberal Democrat Leader Jane Dodds MS said: "It's clear that the end has come for Boris Johnson.
"Simon Hart, Fay Jones, Craig Williams, James Davies and others have jumped on the resignation bandwagon at the last moment, abandoning the ship after it had well and truly already sunk in an attempt to save their carers within the Conservative Party.
"This is far from the first time the integrity and truthfulness of Boris Johnson has been questioned, yet only now do they seem to have found their supposed voice and backbone.
"The fact remains that Simon Hart and most Welsh Conservative MPs supported Boris Johnson and this Government throughout all of its scandals, embarrassments and incompetence, only deciding not to do so when it became clear it would affect their careers within the Conservative Party.
"Voters know that in turning a blind eye to all that went wrong during the last three years of Johnson's premiership, they have been complicit."
Comments
To leave a comment you need to create an account. |
All comments 0