Biologists from Greenhill School in Tenby have been learning about classification and how to measure biodiversity in a given habitat using the Simpson's Diversity Index.
During their field trip to Colby Woodland Gardens with the Dragon LNG Darwin Experience team, pupils worked on their species identification skills, considered what adaptations the animals had to survive in their habitat, learnt about their life cycles and what the presence of certain animals can tell us about the health of a river.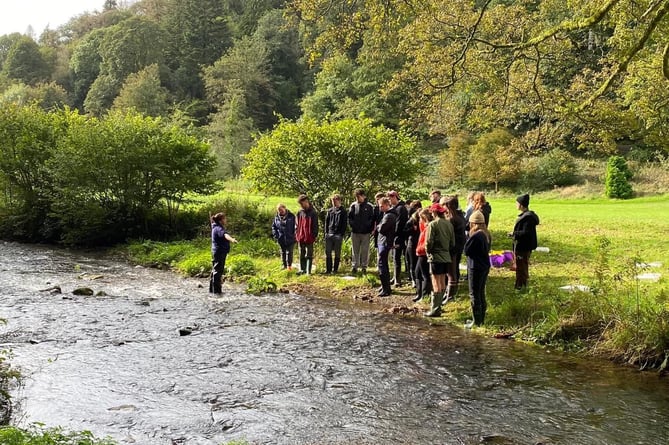 Abiotic factors such as air temperature, water temperature, light intensity, wind speed and water flow were measured and recorded before students conducted a kick sampling survey, identifying, and tallying all the species found in their sample.
After considering the potential sources and impacts of pollution on freshwater habitats the students explored the pond, developing their pond dipping techniques and identifying various insects, crustaceans, and amphibians.
Biology teachers - Miss Sibbering and Mr Leigh said of the event: "The students were engaged and learnt a lot of valuable skill to complement their AS Biology course, it was really valuable to have students try out survey skills in real life and develop crucial fieldwork skills."