Brickbat for Tenby bar as council objects to proposed increase in opening hours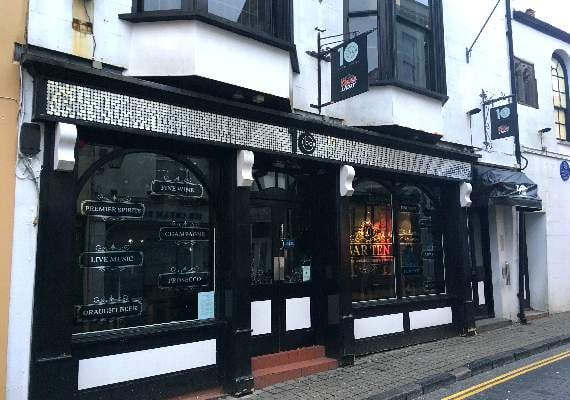 Subscribe newsletter
Subscribe to our email and get updates right in your inbox.
Allegations of 'unacceptable noise nuisance' and 'drunken behaviour' spilling out onto a street in Tenby are reasons given by local councillors to recommend refusal for a bar's application to extend its opening hours until 2 am.
At Tuesday night's meeting of Tenby Town Council, a 'variation of licence' application submitted by Bar 10 located on St. George Street came before members to discuss.
The application is seeking a variation of licence to allow sale of alcohol until 0130 hrs seven days a week (currently midnight); recorded music (1100hrs to 0130 hrs); and opening hours from 1100 hrs to 0200 hrs.
Clr. Paul Rapi told his fellow councillors that he had received a number of complaints about the premises, and had also witnessed unruly matters relating to the bar himself.
"The noise levels from the premises are unacceptable, with the doors open and the music spilling onto the street. That's not the only thing that spills onto the street either, as you will quite often witness drunken people from the premises spilling onto St. George Street!
"Some of the behaviour witnessed from people drinking at that bar is unacceptable. Last summer a fight broke out on the street outside the premises from people drinking there in broad daylight, with vast amounts of families walking along the street at the time. I too am scared to take my children past the premises, as the behaviour from people drinking there is unacceptable at times.
"We need to be honest and realistic here, and say that I don't think this bar is ready to have an extension to its hours, until they can control what goes on there.
"I cannot accept this application until the licensees show more responsibility.
"I don't think what I say tonight will make a difference to be honest, as I already know that a number of issues in respect of this premises are being discussed at County Hall, and under consideration by Pembrokeshire County Council's licensing department," he continued.
In objecting to the proposal, Clr. Harry Whitehurst told members that noise nuisance seemed to be the most relevant factor to put forward in their recommendation for refusing the licence variation.
"The opening times they are applying for up until 2 am, seven days a week, seems extraordinary compared to other premises on that street!" he remarked.
Clr. Laurence Blackhall said that public safety and crime and disorder were other factors they could state in rejecting the application.
"This council can object to the licence variation, but also any individuals living in the vicinity can also write to Pembrokeshire County Council with their views and any objections.
"We had a similar application come before us for the Prince of Wales nightclub some time ago, and that attracted a record number of objections from residents living in the area," continued Clr. Blackhall.
Clr. Rapi said that there was an app that you can download on your phone to record examples of noise nuisance that can be sent off to the licensing department at County Hall in just a matter of minutes.
Councillors were told that any representations to PCC should be made no later than January 31 in respect of this application.
"We can put our thoughts to the licensing department, but I still don't think it's strong enough, so anyone living in the vicinity with concerns, must write to PCC too," commented the Deputy Mayor, Clr. Mrs. Christine Brown.
Comments
To leave a comment you need to create an account. |
All comments 0