Thought of the Week - with Rob James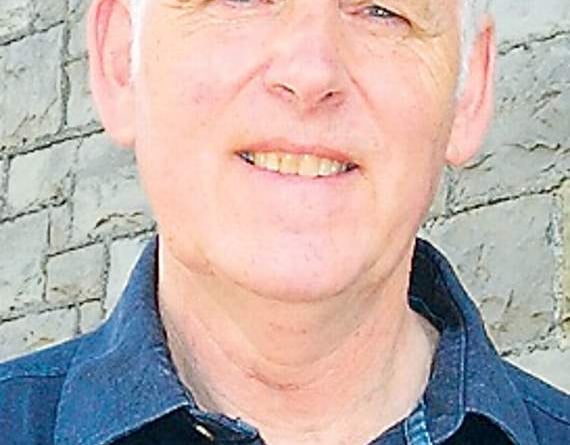 Subscribe newsletter
Subscribe to our email and get updates right in your inbox.
It's common knowledge that I came to faith 'kicking and screaming,' a little bit like the famed author CS Lewis who once described himself as 'the most dejected and reluctant convert' in all of England!
Looking back, I could come up with several good reasons to explain my aversion to the Christian faith. But, on reflection, I can see now that the most powerful was the mistaken belief that it would spoil my life. I wanted a good life. I wanted to get the most out of life. And I still do. But much to my surprise (and delight) I have discovered that following Jesus does not 'cramp your style.' In fact, the reverse is true. He told anyone willing to listen that He can offer life to the full. And He would not have run foul of the Advertising Standards Authority either if it had existed when He was alive. His disciples soon discovered He was not making false claims then, and my experience has done nothing but persuade me that He was telling 'the truth, the whole truth and nothing but the truth.'
That's why I spend my time now telling everyone I can that if you really want to live life to the full you need to do it His way.
Talking of the ASA, I was delighted to hear this week that they had rejected a series of complaints made against the group known as 'Both Lives Matter' (BLM). The complaints arose because BLM ran a billboard campaign earlier this year which carried the startling claim that some 100,000 people are alive today because of the abortion legislation currently operating in Northern Ireland.
The key line from the ASA report said: "On balance, we concluded that the evidence indicated that there was a reasonable probability that around 100,000 people were alive in Northern Ireland today who would have otherwise been aborted had it been legal to do so."
In fact, a BLM spokesperson suggested that this was a cautious estimate, and that it could be argued that if a simple comparison with the abortion rate in England and Wales was used the headline figure would be almost 250,000. Now that's a sobering thought.
I like the BLM's positive note. It is 'pro life' and 'pro women' and struggling to find a positive, if 'third way' through the whole tragic business of abortion. And I find this statement particularly powerful 'Statistically, everyone in Northern Ireland knows someone who is alive today because of our balanced laws relating to abortion. We wanted people to realise that this had changed the lives of everyone. It also debunks the myth that law doesn't stop abortions - it clearly does.'
That statement got me wondering who I will never meet because he or she was aborted.
I find it so encouraging to see our current attitude towards ending the lives of the unborn challenged in such a positive way. Indeed, it's a welcome reminder of how I should be sharing my faith: as life enhancing and life affirming because that is what it's always meant to be.
Rob James is a Baptist Pastor broadcaster and writer who currently operates as a church and media consultant for the Evangelical Alliance Wales. He is available for preaching and teaching throughout Wales and can be contacted at [email protected]
Comments
To leave a comment you need to create an account. |
All comments 0