Tenby Male Choir sing for Scouts and Guides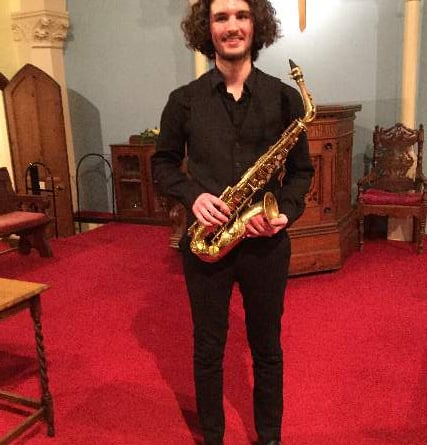 Talfan Jenkins
Subscribe newsletter
Subscribe to our email and get updates right in your inbox.
On Tuesday, May 1, Tenby Male Choir performed at St. Johns Church in Tenby (writes Di Mumford). They were raising money for the Scout and Guide Organisation. Their performance was well-received by an audience who could have been excused for not venturing out in what can only be described as 'inclement weather.'
Dripping umbrellas and soggy coats did not spoil the evening. I was sitting up in the gallery and Dave Blackmore thought that I was cheering loudly after each number. It was, in fact, a couple on holiday who were delighted with their performance.
One of our visitors was from the United States and said that he didn't think that he would have to come all this way to hear Shenandoah. I can only guess how amazed he was with their spine chilling rendition of American Trilogy. A member of Weybridge Male Voice Choir added his voice to this final number.
Two of the songs sung during the concert, Working Man and Take Me Home, describe the feelings of men who worked in the coal mines. The choir sang these so well that you could be forgiven for thinking that they had all worked underground.
Other numbers were more light-hearted and Grandfather's Clock was greeted by an enthusiastic audience who joined in wholeheartedly.
Ian Williams, our musical director, plans the programme well, alternating different styles of music with varied tempos.
Our soloist for the evening was Talfan Jenkins. Talfan is an accomplished saxophonist who has performed with the choir on several occasions. He performs in various locations in Pembrokeshire, sometimes with his sister Siriol, a talented pianist. Talfan played two numbers for us, Mercy, Mercy, Mercy and Portuguese.
Both were performed flawlessly and the audience gave well deserved applause.
TMC's next performance will be at the Royal Albert Hall on May 19. They will perform with other Welsh choirs in the Festival of Massed Male Voices.
The choir rehearse on Tuesday and Thursday evenings at the County Club on The Croft. Their rehearsal room has an amazing view overlooking North Beach. New choristers are always welcome to come along and join in.
Many thanks to St. Johns Church for hosting the concert, to Talfan for his solo, to Wilbur for his direction and to Mark Thompson who accompanied the choir.
Comments
To leave a comment you need to create an account. |
All comments 0