St Mary Out Liberty Community Council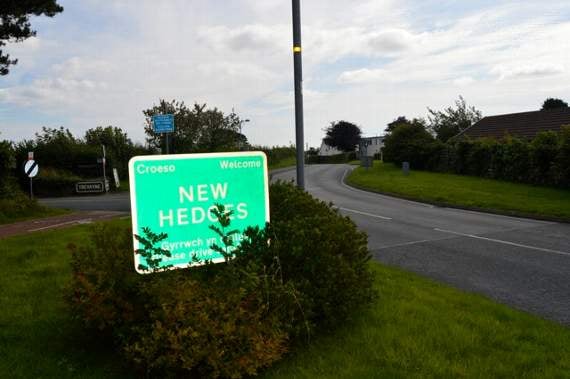 Subscribe newsletter
Subscribe to our email and get updates right in your inbox.
Planning Applications - The Bower, 15 Cwm Gwennol, Saundersfoot - Proposed first floor extension, rear balcony above proposed sunroom with proposed disabled access ramp to front: Following discussion councillors agreed that there are no concerns or objections regarding this application.
Reports from Committee Representatives
Cllr Brace, Chair - The Remembrance Service was well attended and Rev Morgan led a thought provoking service. Mrs A Hughes very kindly accompanied the Hymns. The tea and Welsh Cakes served after the service, as donated by the Council, were also well received.
Mr D Reed will once again be donating the Christmas Tree to the village. The tree was due to be erected on November 29 with the lights being turned on at 6.30 pm. Tea, Welsh cakes and mince pies along with Mulled Wine will be served after the lights have been switched on.
Cllr D Mitchell on behalf of The Village Hall - Wicksteed have cancelled their original date for the installation of the play equipment, but will attend ASAP.
The Annual meeting of the Village Hall Committee would take place on November 26 at the Village Hall.
Cllr H Rawson Humphries – Village Matters: A walk through the village had taken place attended by Cllrs Mitchell, Rawson Humphries and the Clerk to ascertain any works required and any assets owned by the Council. The Clerk will compile a draft tender document, to be presented to the Council for their consideration, containing one off maintenance works required to benches, bus shelters and overgrown areas of Community Council owned land as well as a grass cutting schedule for 2019/2020
Three streetlights require attention. Cllrs Rawson Humphries and Preston to liaise with Pembrokeshire County Council.
On Behalf of Saundersfoot and Neighbours Policing Forum - Notice was given of a scam where persons were approached to have knives, scissors etc sharpened, a price given and on the return of the items a higher price demanded. Persons to be aware of this and telephone 101 if approached.
Change in Law – Police Speed Van Operators are now members of the Policing Staff and able to prosecute persons causing obstruction to seed watch vans.
If Police Officers call always request ID. This is not the silver badge but every officer carries his or her Warrant Card, which has photographic ID on it.
Cross Park Sign is awaiting repair by Pembrokeshire County Council. They are aware of it.
a) Remuneration Consideration for 2019/2020 - Consideration was given to each decision as set out in the draft Remuneration Report of the Remuneration Panel for Wales. (A copy of the Council's decisions is available upon request)
b) The consideration of the proposed Charter between Pembrokeshire's Town and Community Council Sector and Pembrokeshire County Council - Following perusal of the Charter Cllr Preston proposed the St Mary Out Liberty Community Council consider adopting the Charter; Cllr Rawson Humphries seconded the proposal with all Council in full agreement.
The next meeting will take place on December 11 at 6.30 pm.
Comments
To leave a comment you need to create an account. |
All comments 0