Arrangements are taking shape for the switch-on of Saundersfoot's seaside Christmas lights next month.
At the most recent meeting of the village's Community Council, Cllr Ludlow stated that Pembrokeshire Engineering were to install the Christmas Tree base in the last week of November, with volunteer councillors needed for Saturday, November 25 when the cherry picker will be onsite.
There will be an electrician on standby if there are any problems when the lights are plugged in.
The Community Council will be erecting the same lights this year as have been erected in previous years - all in the Sensory Garden, with the Christmas Tree and the 'Welcome to Saundersfoot' sign.
The switch on will take place on Friday, December 1.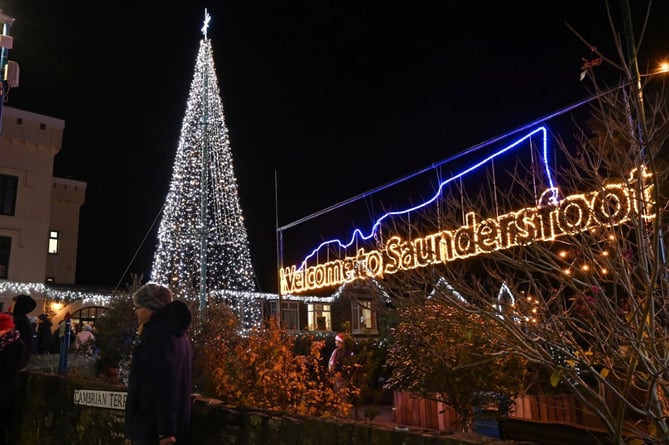 (Pic. Gareth Davies Photography)
New Chair of Saundersfoot Community Council, Cllr. Colin Evans said: "As with many other organisations, Saundersfoot Community Council is going through a period of change and as such we wish to provide the community with an update.
"Earlier this year Saundersfoot Chamber for Tourism announced that, after many years of hard work, they were stepping back from organising events in the village. This includes the Christmas lights, the Christmas market, and the NewYear's Eve fireworks display.
"Saundersfoot Community Council will continue to organise the Christmas lights in the Sensory Garden.
"The switch-on will take place on Friday, December 1 at 6 pm with members of Saundersfoot CP School entertaining everyone with their singing. We hope you will join us.
"As with all councils, we are facing increasing financial strain but will continue to do our best to work for the betterment of the community.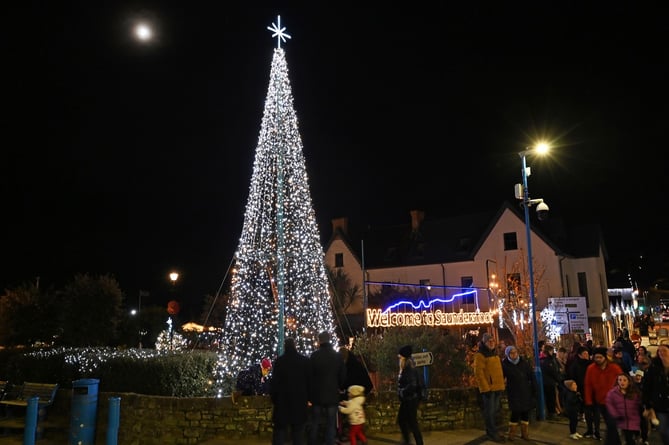 (Pic. Gareth Davies Photography)
"The Council is looking to recruit new members and vacancies will soon be advertised for any interested parties. Please contact us if you would like more information," added Cllr Evans.