Pembrokeshire Council's Cabinet recommends 100 per cent council tax premium for second homes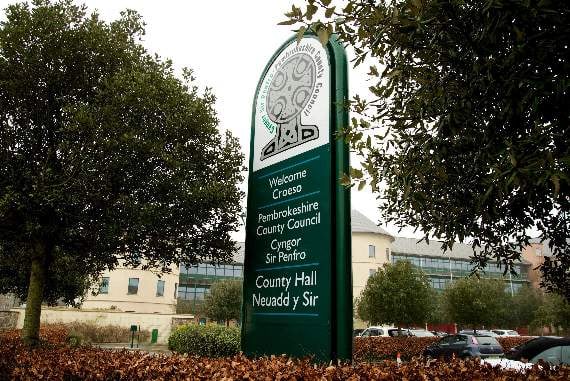 Subscribe newsletter
Subscribe to our email and get updates right in your inbox.
Pembrokeshire County Council's Cabinet has recommended placing a 100 per cent Council Tax premium on second homes, and to retain the current 100 per cent empty homes premium.
The county currently has the second highest rate of second or empty homes and long term empty homes in Wales and in 2017 the Council introduced a 50 per cent Council Tax premium on second homes and a premium of up to 100 per cent on long term empty homes.
Reducing the number of second homes and long term empty homes is seen as desirable as increasing the supply of affordable housing across Pembrokeshire is a priority.
Second homes and empty properties reduce the number of houses available to local residents.
The additional money currently raised in Pembrokeshire is being used to support the development of affordable housing, such as a long-term housing project in Solva, as well as providing grants to local projects through the Enhancing Pembrokeshire Grant fund.
The Council is currently developing an Affording Housing Strategy that will include a range of Low Cost Home Ownership options, and have submitted an Empty Property Action Plan to Welsh Government for consideration.
Councillor Bob Kilmister, Cabinet Member for Finance wanted to thank all those who responded to its consultation which closed in July.
He said: "Following our public consultation, Cabinet met this morning, October 4 and I proposed to recommend a 50 per cent increase in the second home surcharge to full Council, which was agreed.
"While people from elsewhere in the UK find it relatively easy to afford property in Pembrokeshire, it is much more difficult for those living and earning locally.
"A high proportion of second homes in a community also poses a threat to the viability of local schools and opportunities to nurture and grow the Welsh language."
Only one senior councillor, Tessa Hodgson, voted against the proposal, raising concerns about the "law of unintended consequences" and the risk second home owners would change their properties to holiday lets and pay national non-domestic business rates instead (NNDR).
She also questioned whether families and young people actually wanted to live in some of the more rural and isolated coastal areas.
Clr. Bob Kilmister said it was incorrect that all money would be lost in that situation as the Welsh Government would pay the average Welsh council tax for that property – more than Pembrokeshire council tax but less than the premium.
Clr. Paul Miller added that if properties were "switched" they would have to be let for a certain number of weeks a year and not just visited occasionally and "boarded up the rest of the year" so becoming "part of the economic prosperity of Pembrokeshire."
He, and other members, emphasised it was not about "xenophobic nonsense" or "demonising second home owners" but trying to address the real and pressing housing need in the county with tools available.
Members also wanted to know of Welsh Government plans on the issue, with an update due in the future, as well as highlighting the need to examine other mitigating measures through planning, licensing and covenants.
Clr. Michelle Bateman, cabinet member for housing, added it was a difficult decision but the amount of emails she got from residents in "dire housing need at the moment" was increasing and it wasn't a case of not just finding a home they can afford but they "can't find anything – full stop."
Full council will be asked to decide on increasing the premium to 100 per cent, splitting proceeds 75 per cent to affordable housing and 25 per cent community grants, as well as keeping the empty home tax at the same level but using the money raised to bring more properties back into use.
The final decision will be made by full Council on October 14.
Comments
To leave a comment you need to create an account. |
All comments 0