Withybush 'an important asset' says Eluned Morgan MS
Sunday 27th February 2022 7:50 am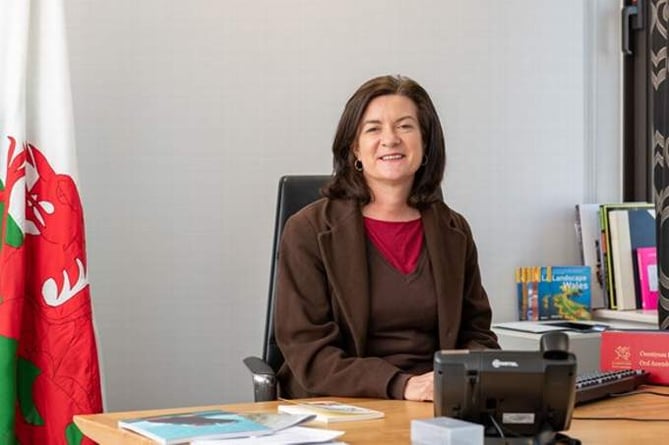 Subscribe newsletter
Subscribe to our email and get updates right in your inbox.
Last month, the Health Board signed off a £1.3 billion business case to improve health services across the three counties of Carmarthenshire, Ceredigion and Pembrokeshire which included investment in community services and the potential of a new hospital build to serve Carmarthenshire and Pembrokeshire patients where a range of additional services could be offered.
But some elements of the plan have prompted campaign groups to oppose the changes, despite no formal decision on funding the programme business case having been made.
Eluned Morgan MS suggested it was time politicians engaged in deeper conversation on how health care is organised in the three counties:
"Of course I am more than anxious to listen to the genuine concerns of local residents…. and of course, the decision ultimately in terms of configuration of hospital services is one for Hywel Dda [Health Board].
"The reality is, is that it has been the Welsh Labour Government who has been committed to retaining essential services at Withybush in line with the advice from clinicians and experts. I'd like to make it clear once again that there are no plans to remove any service from Withybush prior to the opening of any potential new planned or urgent care hospital in west Wales. That decision will not be my decision. I think it's really important that you understand that as well. That will be a decision for somebody else, because, obviously, I represent the area."
Several service changes have taken place over the last decade at the recommendation of clinicians and the Royal Colleges with additional measures put in place to support patients from Pembrokeshire accessing those services.
Eluned Morgan continued: "It's been this Government that's provided millions of pounds of support to accident and emergency in Withybush, when the health board was reliant solely on agency staff to fill those rotas. The Welsh Government didn't turn its back on Withybush then, and, as I've said time and again, Withybush will remain an important asset in the delivery of healthcare for the population of Pembrokeshire. But we must also look to the future. So, repeating the same old fears, repeating tribal arguments and pitting Pembrokeshire against Carmarthenshire is doing a disservice to patients."
Labour MS Joyce Watson suggested that the need for a deeper discussion on future plans saying:
"Politicians should help solve systematic challenges, like how to attract and retain staff and how to deliver as many of the services as possible as close to home and where people live? It would be more useful, rather than simply obstructing change and investment that our constituents deserve, to instead engage in useful, constructive dialogue and engagement with all concerned, including the local health board, the providers and indeed, most of all, the people who rely on sustained and reliable health services."
In response, Eluned Morgan welcomed Mrs Watson's comments:
"I think you're absolutely right; we need a far deeper public conversation about what we want and how the whole range of health services will work, not just for the people of Pembrokeshire, but for Carmarthenshire and for Ceredigion in the years ahead. We haven't had that deeper conversation over the years, because some people have been caught up in the location of buildings rather than focusing our efforts on maximising our resources for the benefit of patients. There's a whole new philosophy that is being developed here. It's about care in the community as far as possible. Of course, Withybush doesn't exist on its own. It is, and will continue to be, part of a network of hospitals that provide health and care for our communities, whether that programme business case goes ahead or not."
Comments
To leave a comment you need to create an account. |
All comments 0