"
"My 4th time, loved it … what a great vibe in the town & atmosphere."
Paul Rosser.
Well that's a wrap, Tenby Blues Festival is over for another year after a record number of gig goers attended a record number of shows, over 50, in venues all over town, most of the ticketed shows were sold out and nearly all the shows on the free Blues Trail were at maximum capacity. The weather was kind too for this lovely community event with a relaxed vibe which brought so many people together, united by a love of music.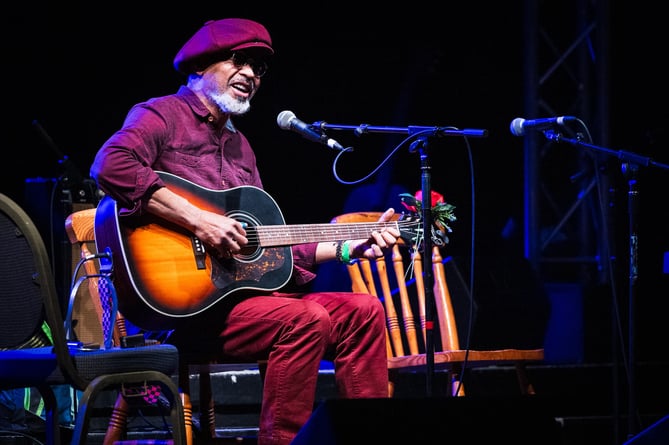 Guy Davis
(Thomas Brown Photography)
From the De Valence main stage where acts like Geraint Watkins (of Paul McCartney and Van Morrison's bands), Blues Diva Dana Gilliespie (who worked with David Bowie), and multi-Grammy nominee American Guy Davis, to the Church House Acoustic stage where the likes of Martin Harley and Andy Twyman entertained, through the new ticketed venue at Tenby United RFC where The Worried Men nearly blew the roof off and the legendary late night sessions at The Giltar Hotel, it was fun fun fun all the way.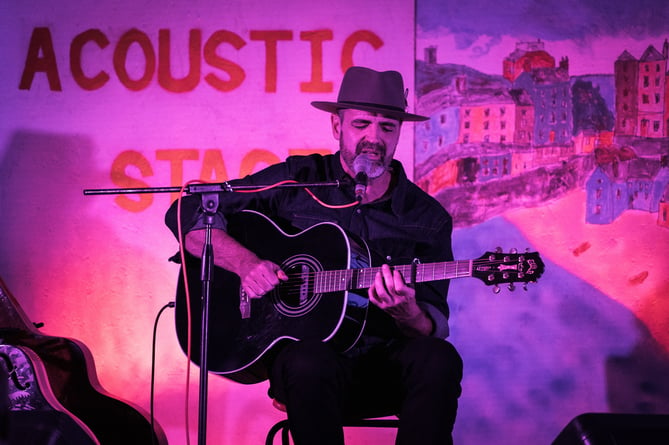 Martin Harley on the acoustic stage at Church House
(Thomas Brown Photography)
The Saturday and Sunday free Blues Trail was as popular as ever, featuring Blues in all its forms – acoustic, rocking, soul, rock 'n' roll, and gospel – with such a high standard that the acts wouldn't have been out of place on the main stages.
The festival has become so popular that it began this year on the Thursday with a show by Welsh guitar legend James Oliver following a hilarious Q&A with radio presenter and music journalist BB Skone.
The festival would like to thank the volunteers, marshalled by Anne Draper, without whom the event would not take place. Big thanks also to the various venues, their staff, the tech crews, and the sponsors – Pure West Radio, The Giltar Hotel, Tenby Brewing Co., and Bluestone Brewing Co.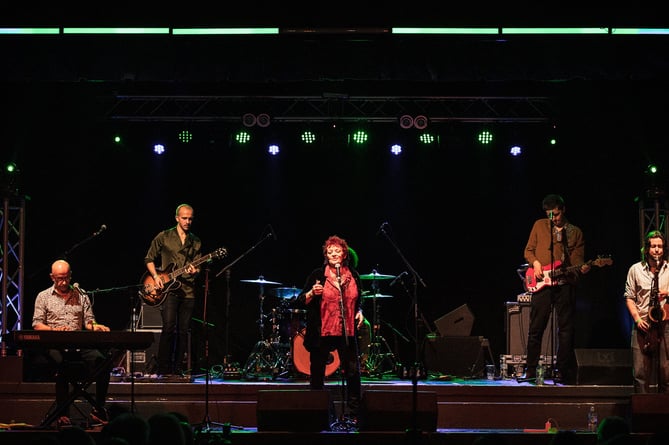 Dana Gilliespie and her band
(Thomas Brown Photography)
Check out the Facebook and Instagram pages of Tenby Blues Festival and Pure West Radio for more detailed coverage.
The 2024 Festival will take place over the weekend of November 8-10.
"
"Excellent weekend. I'm already looking forward to next year. Great job by the organisers and off course the musicians. The calibre was unbelievable! Well done everyone."
Lizzy Murray