In the gift shop at The Bug Farm at St Davids is a curious little non-fiction book that aims to bring insects to the attention of young children by combining child art, hard facts and humour.
While the poetry boxes set up around the Pembrokeshire Coast National Park are inspiring passers-by to write heartfelt tributes to the natural world, at Dr Beynon's Bug Farm the children's book is encouraging youngsters to learn all about those on the lower rung of the food chain - insects.
Via humorous poetry and quirky child art, Goggas: A collection of captivating creepy crawlies by Cheryl Robertson combines fun with fact, biological classifications and hand-drawn illustrations by Greg Mandy when aged between three and 15.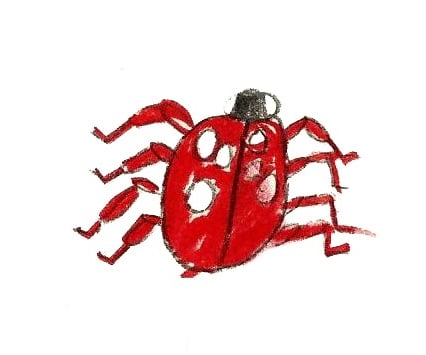 All facts have been verified by wildlife professionals and entomologists from around the world including Jeffrey A. Lockwood, Professor of Natural Sciences & Humanities at the University of Wyoming, USA. The global approach of the book shows children how interconnected the world is - insects in every country play an essential role in making our planet survivable. They are our decomposers, soil aerators, sources of food for other creatures as well as pest controllers.
Most of the book's creepy crawlies or goggas, the term used by the pastoralist Khoikhoi people who were among the first to settle in southern Africa, are found throughout the world while a few live only south of the Sahara.
Bugs include the midge - while harmless, in countless numbers they drive us mad with their swarming and lack of personal boundaries; the fly with its grubby habits and consequent bacteria coating makes it a carrier of many diseases; and the mopane worm, an excellent source of nutrients and actually rather yummy.
The young illustrator Greg was fascinated by insects, searching for, and then drawing anything that crawled or flew. His consistent passion for bugs and his drawings inspired the author (his mum) to put together a collection of poems. Greg also created the cover at the age of 30.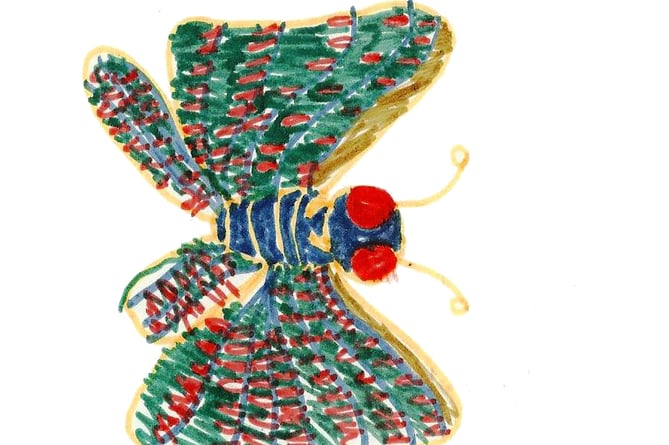 On the book's back cover Professor Lockwood writes: "These are very engaging, entertaining and cleverly informative poems! The humor is lovely, the science is intriguing, and the sense of futility about our controlling the insect world is spot on! The children's artwork was absolutely enchanting. I can see where this would engage young readers with a sense that their art is taken seriously—as it should be."
In an article that appeared in The Laramie Boomerang newspaper in Wyoming, Professor Lockwood said that the book's childish curiosity was one of the reasons he agreed to help the author with fact checking. "Well-crafted children's books are a profoundly valuable approach to immersing children in the natural sciences,"  he said.
"It was deeply appreciated that Cheryl reached out to get the science right while framing this information in word and images that are wonderfully engaging to children."
Somerset based conservationist, councillor and grandmother Dixie Darch reviewed the book. "This is much more than a collection of poems about insects for children. It transports us to Africa where the creepy crawlies have serious attitude and wonderful names like goggas and dudus. The book never patronises and is seriously educational in terms of biological classification and entomology, but with a keen eye for those quirky facts that excite youngsters: did you know that the Romans paid taxes in honey rather than gold?"
"The entertaining insect poems do the same, focusing on the horridness that fascinate children…a dried worms for supper recipe and the insect source for poison arrows, not to mention dung beetles' favourite food. Essential knowledge for the budding naturalist, and for grown-ups who are curious about the insect world and other cultures. Illustrations are a delight," she said.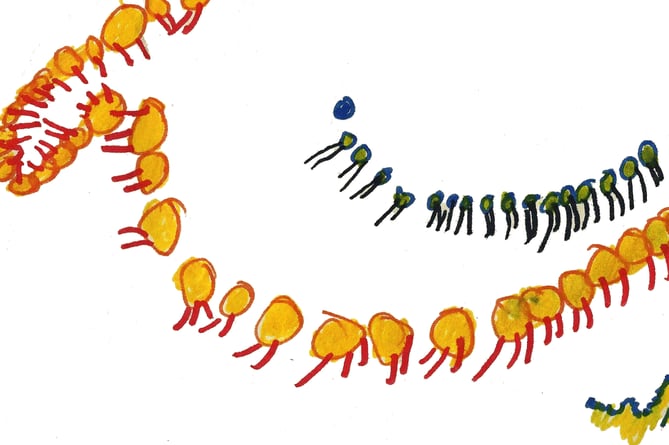 Chris Jones, farmer, ecologist and restoration director of the Beaver Trust in Cornwall, said: "This little book breathes new life into some well-known subjects and particularly addresses the all-important younger audience. Combining child art with hard facts as well as great humour is a refreshing approach."
Its message resonates strongly with his experience of progressing from an organic farm to a herbal pasture-based livestock farm supporting a wide range of wildlife. "Abundant and diverse invertebrate life is a really good indicator of ecosystem health. Not only do we have lots of insects here but lots of the things that eat insects, like horseshoe bats. Insects are our best friends so they should be nurtured."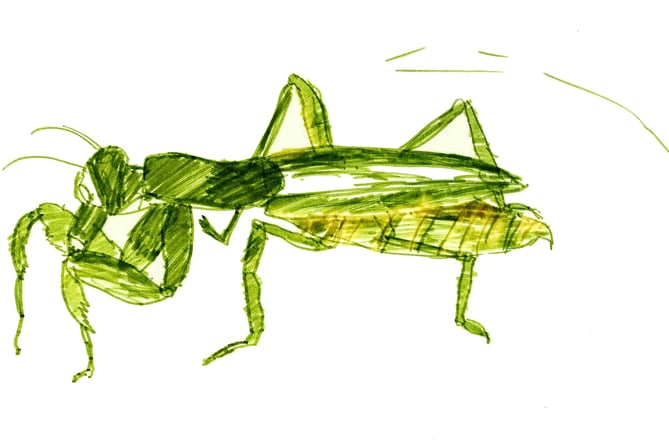 If you cannot visit Dr Beynon's Bug Farm at Lower Harglodd Farm, St Davids, SA62 6BX, Pembrokeshire the book is also available on Amazon.