A level Biologists from Ysgol Harri Tudur recently spent the day with the Dragon LNG Darwin Experience, participating in freshwater sampling and developing their classification skills at Colby Woodland Gardens, near Amroth.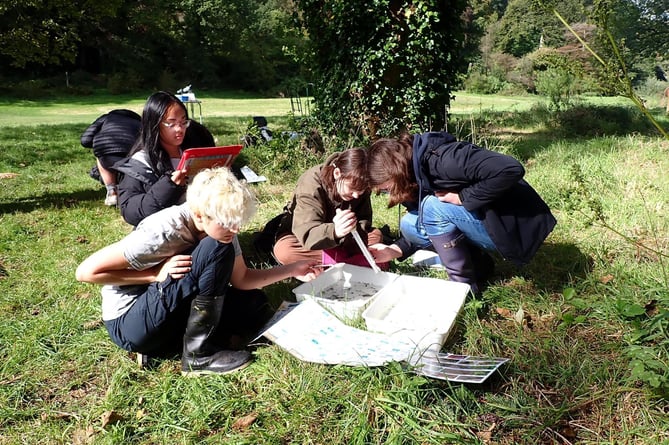 Identifying invertebrates
(Pic supplied)
Students worked in small teams to collect environmental data, take field sketches of the survey area, and calculated a biotic index for Colby stream by kick sampling for invertebrates. Students also collected 12 quadrats worth of invertebrate data which they will use back in class to calculate the Simpson's Diversity Index, the figure will sit between 0 and 1, the higher the number the more diverse the life in the stream is.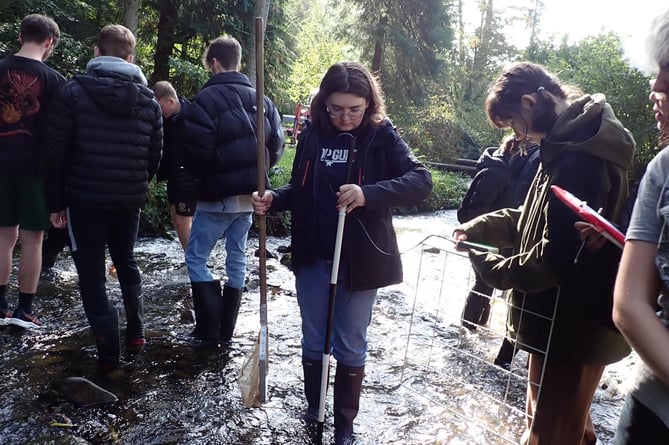 Measuring river speed
(Pic supplied)
Samantha Williams, manager of the Darwin Centre said: "We are so grateful to the National Trust that allow us to use their fantastic sites for field trips. Bringing students to such sites at Colby enables us to showcase a range of habitats and highlight the biodiversity that we have here in Pembrokeshire."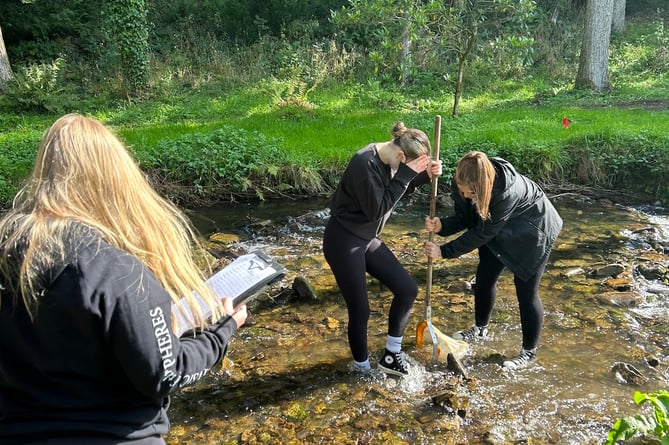 Students completed their study of freshwater organisms and habitats by pond dipping, comparing it to the life found in the stream.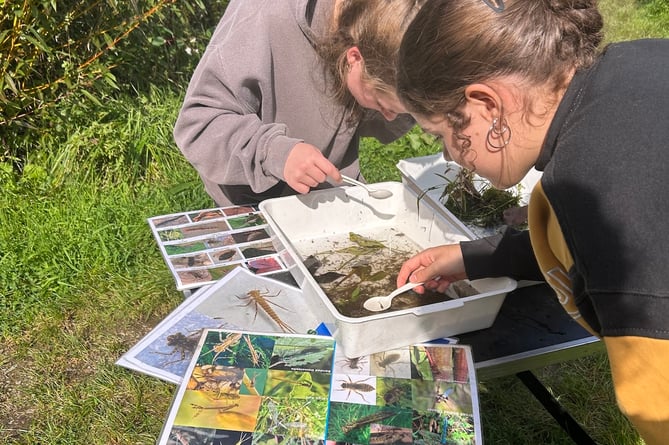 Students identified a range of species including newt larvae, water scorpions, dragonfly nymphs and diving beetle larvae and considered their life cycles and place in the pond food web.