This term Broad Haven class members of Stepaside CP School explored the Bosherston Lily Ponds and the beach they were named after with Sam and Amy from the Dragon LNG Darwin Experience.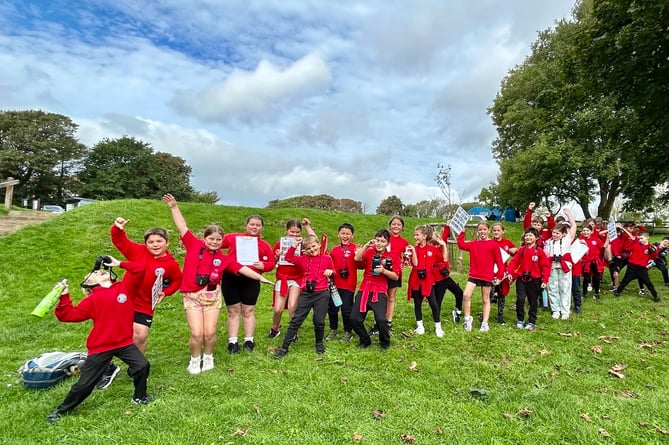 Broad Haven class ready for their nature walk
(Pic supplied)
The year 5 and 6 pupils went on a nature walk around the lily ponds, using binoculars to look out for wildlife and tick off species on their spotter sheets.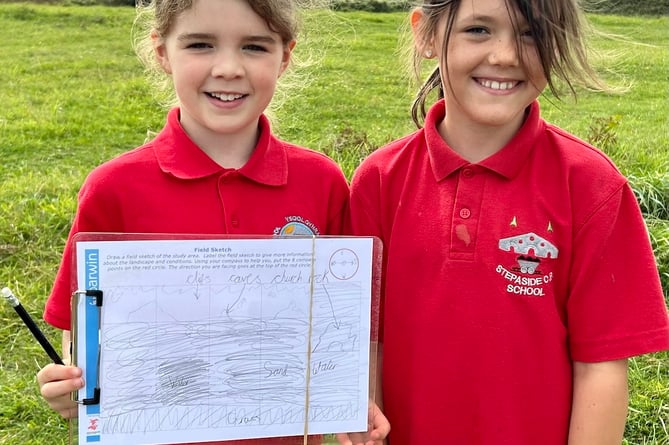 Pupils with their spotter sheet
(Pic supplied)
Once at the beach their marine knowledge was put to the test with an energetic true or false quiz before spending time walking along the strandline to look for natural treasures such as mermaid's purses and shells.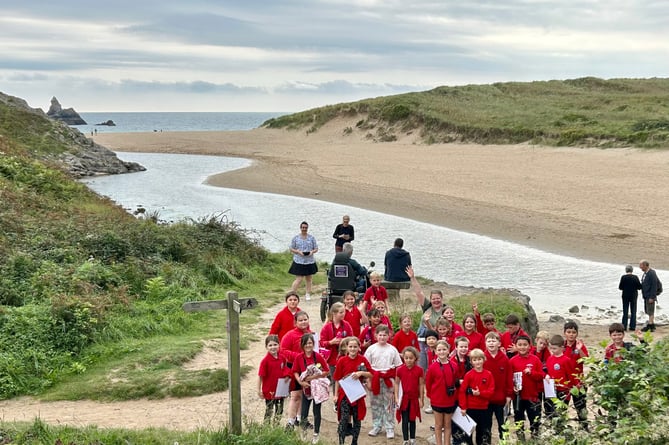 Broad Haven class at Broad Haven (South) beach
(Pic supplied)
After lunch, pupils collected weather data and took field sketches of Broad Haven beach before embarking on a bug hunt in the meadow using pots and sweep nets to capture and examine a range of insects.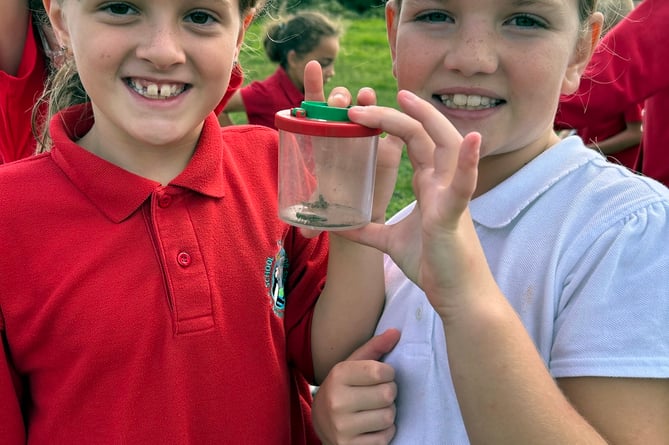 Bug hunters
(Pic supplied)
Sam from the Dragon LNG Darwin Experience said: "This bespoke field trip was a great way for the class to get to know the area surrounding Broad Haven and the varied habitats along the way.
"The highlight of the day for the pupils was using the butterfly nets to catch flying insects.
"We have set the pupils a task of sending us their Darwin Doodles – a drawing inspired by nature which will be entered into a global competition, and we are excited to see their entries."