Daniel missing the rain as it's not so chilly in Chile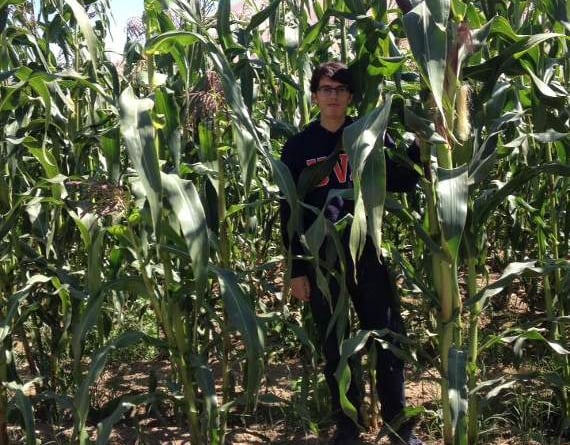 Subscribe newsletter
Subscribe to our email and get updates right in your inbox.
Daniel Harper lives in Saundersfoot, attended Tasker Milward School in Haverfordwest and has recently graduated with a degree in history from Aberystwyth University. He is taking part in the English Open Doors programme Teaching English in Chile.
He's travelled to Santiago, Chile, to begin his over four-month experience, volunteering as an English teacher for the Chilean Ministry of Education.
Here Daniel tells us his latest story: "The famous landmark here in Arica (Chile) is El Morro, a cliff which stands 139 metres above the sea and is my personal visual landmark for finding my direction in the town. Standing atop El Morro, you get panoramic views of the Pacific Ocean on one side and the city with its surrounding desert on the other. Watching how the light reflects from the lapping whirls of the ocean into the eyes of observers like myself is truly a picture.
A statue of the Virgin Mary and the Chilean flag stands behind filling the space of the cliff top, being admired by tourist, local and army personnel alike. Dust flows through the city eroding the softest and most resilient of people to reveal their most inner secrets. I feel something, a pain in my heart. I miss rain, the trees that I grew up walking through, friends and family. I'm here, so far away and yet my adventure has just begun.
"The school was celebrating its anniversary. When I asked 'How old is the school?' no one succeeded in giving me an answer. My follow up question, 'How many classes will the students be missing?' I was again greeted with blank vacant expressions. The celebrations lasted all week, with students attending no classes and hosting a variety of celebratory activities. Feasts, plays, performances and dance-offs all went hand-in-hand with the vibe of the Chilean school celebration. I did not teach that week, unsurprisingly.
"When asking someone what they did for fun when not working or studying, people honestly looked as if they couldn't remember what they did with their lives outside of work; I wondered how the weekends would be filled.
Fortunately, a friend's co-worker gave us a ride to visit Cuevas Anzotas, a series of caves and beautiful coastline south of El Morro, and then the following day showed us the mummified remains of the native people, the oldest mummified remains in the world. Day trips to the surrounding valleys of Lluta and Azapa were both equally as beautiful in the fact that they both were green, plush country in an entirely desert climate.
"Being just five kilometres south of the Peruvian border, also being former Peruvian territory, Arica houses a cultural blend from both nations. The food favourites are the Empanada, a pasty like pastry with various fillings inside depending on what you buy, and the Completo, a variation on the hot dog with toppings of ketchup, mayonnaise, avocado, chopped tomatoes, onions, mustard, cheese and chilli.
"Much to my body's dismay, the diet mainly consists of meat with an accompaniment of rice. Fruit and vegetables are very much an optional product and now I have taken to begging my family to serve vegetables with dinner.
"As one week turns into another, and the sun shines every day, I pray when I return to the UK again it will be raining heavily with the strongest winds."
Comments
To leave a comment you need to create an account. |
All comments 0