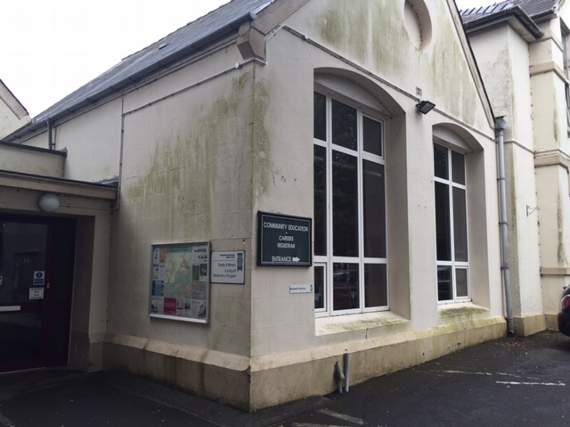 Subscribe newsletter
Subscribe to our email and get updates right in your inbox.
Consultations on the way that leisure, culture and tourism services are delivered across Pembrokeshire, need to be taken very seriously, local councillors stated this week.
Pembrokeshire County Council have recently conducted a series of consultation meetings across the county, asking the community, service users and other stakeholders to help inform the decision making process, on alternative ways these services, such as - leisure centres, swimming pools, libraries, museums, and tourism marketing support, can be delivered in the future, with unprecedented budget reductions to take place over the next few years.
It is estimated that between now and 2020, the county council will need to reduce its spending by some £52.5 million.
The five options that have been identified for culture and leisure are - 1. create a local charitable entity (Trust); 2. Create a mutual or co-operative organisation; 3. Create a council controlled company; 4. Outsourcing through competitive tender to private or voluntary sector; 5. Keep services in-house.
Two options have been identified for tourism - A. Create a local charitable entity with a wholly managed tourism subsidiary; B. Create a stand-alone membership organisation that combines membership services (with tourism businesses) and tourism marketing services.
Speaking at Tuesday night's meeting of Tenby Town Council, Clr. Will Rossiter said that he recently attended the consultation meeting held at Tenby Leisure Centre, and after the options were explained, he said that personally, he'd rather see services kept in-house.
"If we give facilities away now to a trusteeship, we may not get it back," he told his colleagues.
"We do deserve a proper library, it is one of the most important facilities for the town," he added.
Clr. Mrs. Caroline Thomas feared that if services such as libraries were left in-house, then they may end up closing, with her fellow member Clr. Mike Evans also stating that the situation concerned him, especially the tourism aspect.
"Tourism is the vital economy to Pembrokeshire, and it needs to be taken seriously," he remarked.
"If Pembrokeshire County Council can afford to run and operate an airport for the chosen few, then they can afford to look after the tourism side of things!
"Thousands and thousands of jobs rely on tourism in our county, it drives Pembrokeshire. These consultations mustn't be an opportunity for the county council to wash its hands with tourism," added Clr. Evans.
Deputy Mayor, Clr. Mrs. Sue Lane, said that she was yet to meet the authority's tourism officer, while the Mayor, Clr. Laurence Blackhall, said that the town council should pull together comments to form a response, with the focus on terms and conditions for service staff, and protecting leisure and tourism.
The consultation period is due to end on Friday, September 16.
Comments
To leave a comment you need to create an account. |
All comments 0