Access to amenity site queried
Large lorries are consistently using a narrow route to access one of Pembrokeshire's busiest Waste and Recycling Centres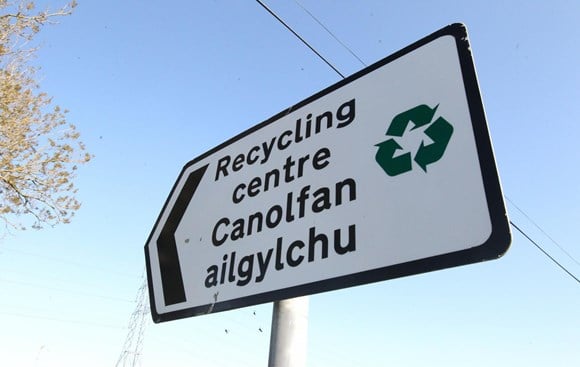 Subscribe newsletter
Subscribe to our email and get updates right in your inbox.
Concerns have been flagged-up over large lorries consistently using a narrow route to access one of Pembrokeshire's busiest Waste and Recycling Centres.
At a recent meeting of East Williamston Community Council, constituents had brought concerns to the attention of the county councillor for the ward Clr. Jacob Williams, with regards to 'heavy lorry movements' associated with the Crane Cross civic amenity site.
Clr. Williams told his fellow members that when planning permission was originally granted for the facility, it was on the proviso that, due to the nature of Devonshire Drive, removals and transfers would enter and leave from Devonshire Drive's eastern end, its junction with the A478 Tenby main road.
"This has not been adhered to as lorries associated with the facility were routinely observed travelling the whole length of Devonshire Drive, from and to its western end junction with the B4318 Gumfreston road," stated Clr. Williams, who raised the matter with the waste and recycling department.
He told members that he had now been reassured that all of the council's drivers had been reminded of the requirement to 'utilise the A478 when accessing' the civic amenity site, and that these requirements had also been brought to the attention of 'a number of external contractors' servicing the facility.
He added that the department had notified him that they would continue to monitor the position, but should the situation not improve, Clr. Williams said he would be grateful if it could be brought directly to his attention.
Moving onto other highway matters for the locality, Clr. Williams said that as part of the new pavement scheme installed along Station Road, Pentlepoir, down to the railway station, the council intends to reduce the speed limit from 60mph to 40mph. The project along the B4316 is funded by the Welsh Government's road safety grant.
He said that the South Wales Trunk Road Agent's 'very long-running works' to the Broadmoor traffic lights had been completed, and the new system was in operation.
The county council had finally removed the obstruction which made the pavement very narrow near the former school in Pentlepoir. It had been done to a high standard, including cutting out, removal and replacement with a small patch of tarmac.
Finally, Clr. Williams told councillors that the annual highways surface dressing programme had been announced which included Kingsmoor Road and the section of road in East Williamston up to Prouts Park Lane, which would be done at some point over the coming months.
Comments
To leave a comment you need to create an account. |
All comments 0