Police launch summer safety campaign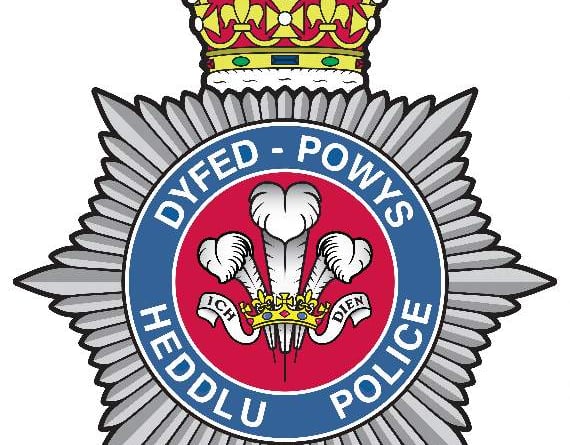 Subscribe newsletter
Subscribe to our email and get updates right in your inbox.
Dyfed-Powys Police has launched its summer campaign, helping people who live in and visit the four beautiful counties they serve, safely enjoy what's on offer over the summer.
The campaign, identified by the hashtag #EnjoyDPP, offers practical advice to help people enjoy our towns, beaches, mountains and events.
#EnjoyDPP is about giving people the safety advice that could prevent them from requiring police assistance this summer. They will be working closely with partner agencies who provide specialist assistance to keep people as safe as possible.
Head of uniformed policing, Chief Superintendent Vicki Evans, said: "Our area is home to a variety of fantastic attractions, and hosts locally and nationally renowned events. People come in their droves during the summer months boosting population numbers significantly.
"The influx of visitors combined with the diversity of our patch brings challenges for us as a police force and we're adept at flexing our resources to accommodate this. However, we appeal to our communities and visitors to help us out, so this summer we are offering some simple advice to help people enjoy our unique region, safely.
"We're encouraging people to be sensible and mindful of risks they perceive around them - don't ignore warning signs and pay attention to local weather forecasts."
The force sees reports of domestic abuse rise over the summer months. They take a strong stance against the crime and are encouraging people to pass on information which will help tackle the issue.
Chief Superintendent Evans continued: "We understand domestic abuse isn't easy to talk about, so we have dedicated, specialist officers who can provide support.
"Domestic abuse is not only violence - physical, sexual, emotional or financial abuse, threats and damage are also methods used by perpetrators to control victims.
"We urge anyone concerned about a friend, neighbour or family member to pass us information so we can take action.
"Report concerns by calling 101. If someone is at immediate risk of harm, call 999."
RNLI's Respect the Water campaign promotes a key piece of advice for people who find themselves unexpectedly in cold water. The charity says that a high proportion of people who drown off the UK's coast are likely to have died after experiencing cold water shock. The campaign focuses on the simple skills people need to save a life. Here is the advice:
1. If you find yourself unexpectedly in the water - float for 60-90 seconds to increase your chances of survival. That period of time will allow the effects of cold water shock to pass.
2. If you see someone else in trouble in the water -call 999 or 112 and ask for the Coastguard. Visit www.respectthewater.com for more information.
Respect local wildlife and never swim with dolphins, seals or porpoises - which can be safely observed from the coastal path or on a boat trip:
Neighbourhood Policing Teams will be on their usual patrols throughout the summer to help everyone enjoy themselves safely and considerately.
Anti-social behaviour rises over the summer months and can cause distress to local communities. Police officers can direct people to leave an identified area if their behaviour is considered unacceptable, and confiscate items that are contributing to antisocial behaviour.
Police are working with licensees to enforce Behave or Be Banned (BOBB) – a scheme which sees people banned from pubs, clubs and bars for bad behaviour. Problem customers are banned not just from the one pub but all that have signed up in the area. The scheme tackles alcohol and drug misuse.
Here are some tips to help you enjoy the countryside and all it has to offer, respectfully:
· Don't rely on satnav - bring a road map;
· Take note of road and footpath signs;
· Always lock up your vehicle; and
· Be patient with farm vehicles - they're hard at work.
If you are planning a walk in the hills or mountains across the force, follow Brecon Mountain Rescue's advice to help you enjoy it safely:
· Plan before you set out;
· Bring a map and compass. Know how to use them;
· Monitor the conditions constantly; and
· Turn back if you are uncertain.
Report suspicious activity which might be linked to illegal gatherings. This could be an unusual number of vehicles, especially camper vans or trucks in the area, or illegal trespassers.
Police officers and Police Community Support Officers will be attending events throughout the summer. Speak to them about a wristband for your child, in case they get lost. You can also ask them for crime prevention advice and report concerns.
Before you head in to an event, make sure your vehicle is locked and any valuables are safely out of sight.
If you become unwell during your visit, the Choose Well guidance can help if you are unsure of the best health service to meet your needs. Access advice and local contacts from the webpage: www.choosewellwales.org.uk or download the Choose Well app.
If you need to contact police, consider the situation you're reporting and make the right call. In an emergency call 999, if the matter is less urgent call 101. To check if the thing you wish to report is a police matter or not visit our new contact us page on our website: https://www.dyfed-powys.police.uk/en/contact-us/.
Comments
To leave a comment you need to create an account. |
All comments 0