Illuminate Aesthetics, an exciting new facial aesthetic clinic on Warren Street, Tenby, is celebrating its grand opening this November with a generous launch offer on treatments. 
Illuminate Aesthetics is a cutting-edge beauty clinic founded by Lucy and Laurie, two skilled and experienced aesthetic practitioners hailing from the Rhondda. As sisters and best friends, they share a deep passion for helping others enhance their natural beauty and feel confident in their own skin.
With the launch of their new clinic, the duo is bringing their expertise to the forefront with exceptional face treatments that cater to a wide range of beauty needs. With their combined wealth of experience, Lucy and Laurie offer a comprehensive range of aesthetic procedures aimed at rejuvenating their clients' skin and highlighting their best features.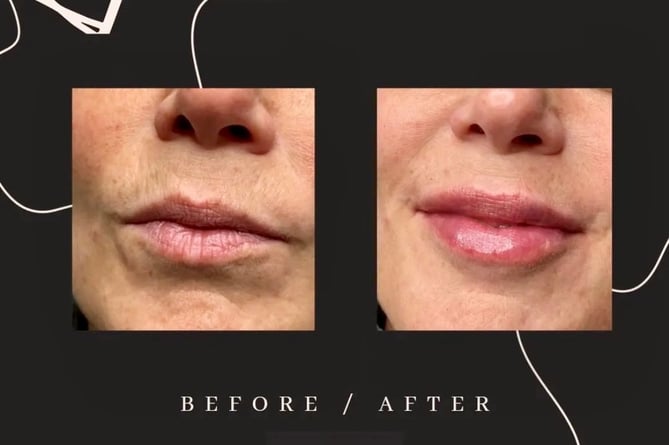 Results of a dermal lip filler treatment
(Provided)
From anti-wrinkle treatments and dermal fillers to chemical peels, skin boosters and micro-needling treatments, the co-founders' goal is to not only to illuminate your face with stunning results but also to boost self-esteem and overall well-being. After all, glowing skin is always in! 
To celebrate the grand opening of Illuminate Aesthetics, you are invited to join Lucy and Laurie at Beautified by Rebecca Clara (on Warren Street, Tenby SA70 7JS) from 16 November, where you will also be able to take advantage of a special offer of 10% off treatments throughout November.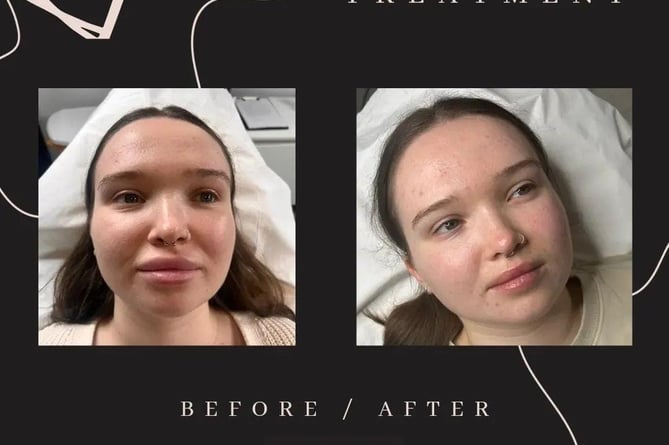 Results of a lip filler dissolving treatment
(Provided)